Do you want to learn more about CheckMyBus? Do you need detailed information, statistical data or an in-depth analysis of how the bus market has developed in the UK or other parts of the world? All information about new features, price developments, trends and much more can be found in our
press releases
. Of course, we also offer you numerous pictures and videos in our
press kit
. If you have any questions, don't hesitate to contact our
PR department
!
CheckMyBus is a comparison portal that shows you real-time bus schedules and prices in more than 90 countries. With over 3000 bus companies and millions of weekly departures, CheckMyBus gives its users access to the largest online bus network in the world! Our users perform over 100 million searches on ChecKMyBus each year.
What's new at CheckMyBus? What is currently moving the bus business? You can find out all this and much more in our press releases. Take a look at all the latest news and also at the hot topics of the past in our archive.
Our Latest Press Releases
CheckMyBus Begins Partnership With KAYAK
Nuremberg, 01 June 2021 - CheckMyBus, the global meta-search engine for intercity buses, is excited to announce its new partnership with KAYAK, the world's leading travel search engine. Through this partnership, KAYAK users will benefit from the world´s most comprehensive long-distance bus content with millions of connections across more than 89 countries.
Read more
Who Buys Bus Tickets Online in the United Kingdom?
Nuremberg, 12 September 2018 – New technologies, particularly the internet, have revolutionized people's travel habits. Everything has been simplified. Finding information about destinations, accessing the first-hand experiences of other travelers, and of course comparing prices are all commonly done by people when planning their trips now. This doesn't only apply to hotels or airlines either as buses are now fully digitalized and many users already buy their tickets online.
Read more
Leading Bus Search Engine CheckMyBus Raises €1.4m Investment for Stronger Growth
Nuremberg, Germany, 31 July 2018 – CheckMyBus, the global meta-search engine for long-distance buses, announces the completion of a Series A financing round. New lead investor is Marchmont Ventures, an office co-founded by the former CEO and CFO of Momondo Group, Hugo Burge and Alan Martin. They join the early stage investors HOWZAT Partners, AngelGate and founding angel investors.
Read more
Archive
More about CheckMyBus on Blog and Social Media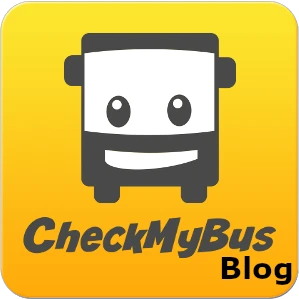 Want to learn more about CheckMyBus and the bus business around the world? Then you should check out our blog! If you want to know what's going on behind the scenes at CheckMyBus, follow us on Instagram, Facebook or LinkedIn. A large community of travel lovers and professionals is waiting for you there!
We are famous! This has already been written about CheckMyBus
CheckMyBus has been revolutionising the bus market since 2013 - and this has not gone unnoticed over the years. Numerous media have already taken notice of us and offered us a platform for our service and our work. Take a look at what has already been written about us.
Your Contact to CheckMyBus
Would you like to learn more about CheckMyBus for your article? Would you like to invite us for an interview or background discussion? We will be happy to answer your questions. Just send us an email to press@checkmybus.com or contact our press officers directly.
All audiovisual materials about CheckMyBus
Looking for a picture or video about us? You'll find everything you need in the
CheckMyBus Media-Kit
.