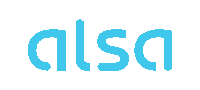 ALSA is the biggest coach company in Spain and the market leader regarding national passenger transport services. Looking back on more than 100 years of experience, the company now provides coach trips in its home country Spain, but also in other European nations including Portugal, France, Belgium and Germany. Some bus lines in North Africa are also part of the low-cost coach provider's portfolio. In 2005, ALSA has become part of the British National Express Group. Operating more than 2,700 coaches, ALSA conveys roughly 265 million passengers per year. At the moment, the coach company serves bus stops in 0 cities and boasts a total of 0 intercity coach connections.
Insider Tips:
On ALSA coaches
children
under 4 years of age are allowed to travel for free. Young customers up to 12 years benefit from a
30 % discount
. Families and groups (5 to 20 passengers) can take advantage of reduced rates on ALSA services as well, with discounts ranging from
20 to 30 %
. Members of the Club
Busplus
have the possibility to collect points, which can be exchanged for tickets at a later point in time. High luxury coach travel is offered on
ALSA Premium
lines with selected bus routes being operated between Madrid and Bilbao as well as Madrid and Granada amongst others. Apart from a variety of snacks, one of the main offers included in the premium service is a
free-of-charge babysitting
option for single passengers under the age of 4. Access to a media centre as well as WiFi, USB plugs and electric sockets are available as well.
Information on ALSA on-board features and services
free:
WiFi on Board

Toilets

Air-conditioning

Credit card fees may arise

Compartments for hand-luggage

Luggage transportation

Discount for those with disabilities

Discount for frequent passengers / members

Specific seat selection
extra charges:
Bike storage

Bulky luggage transportation

Pets allowed
Popular ALSA Routes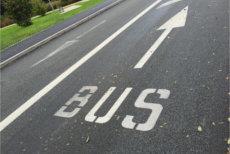 In 1964, ALSA started up the Asturias - Madrid regular connection and also opened its first ALSA international Oviedo - Paris - Brussels bus line. Since then, the expansion has been unparalleled and the ALSA buses not only reach every corner of Spain but are present in North Africa, Portugal, France, Belgium, Switzerland, Germany and the People's Republic of China.
ALSA is the main operator of passenger transport services in Spain. Its fleet, composed of more than 2,800 modern buses adapted to the different Standard, Supra and Premium classes, transports more than 300 million passengers each year.
Contact ALSA
For any questions or problems during the process of purchasing your ALSA tickets, you can contact them via phone at +34 919 914 030 or via email at alsa@alsa.es.