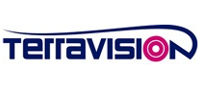 The 1990s saw the revolution of the travel industry which was initiated by a great number of low-cost airlines. In order to enable passengers to continue their journey at an equally low price level, the coach company
Terravision
was founded in Rome in 2002. Whereas it initially focused on a single bus route joining the airport Ciampino with Rome's city centre, it soon established its service in further cities and countries. In the UK, Terravision currently serves several bus stops at airports, including London Stansted, London Gatwick, London Luton and Liverpool Airport.
In total Terravision's bus network consists of 67 connections and covers 51 destinations.
Insider Tips: You can change your travel dates for free of charge, and don't have to pay a fee for extra luggage.
Information about the bus amenities and on-board services
free:
Wi-Fi

Air-conditioning

Bicycle transport

Hand luggage

Free Luggage

Bulky luggage
Popular Terravision Routes
Terravision connects some of the busiest airports in the country and in continental Europe to nearby cities. This makes travelling between the United Kingdom and the continent as convenient as possible.
VISA

PayPal

American Express

Mastercard
Cancellation not possible - no refund