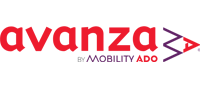 The merger of the coach companies TUZSA, Vitrasa and AUTO RES resulted in the launch of Avanza Grupo in early 2002. Apart from domestic as well as cross-border and international bus routes, the coach company's portfolio also features the operation of tramways. Furthermore, Avanza Grupo can boast itself as the first private carrier transport in Spain. The coach operator currently connects 645 cities on 13287 intercity bus links.
Insider Tips:
Avanza Group offers half-price tickets for
toddlers under the age of 4
. A discount rate ranging from 20 to 50 % is available for
larger families
. On some bus routes – including trips from Madrid to Salamanca and from Valencia to Madrid – passengers have the option to pick the
"servicio express"
. In exchange for an additional fee of about £4.50, travellers can benefit from a WiFi-connection, power outlets and screens showing movies in order to make the coach trip even more enjoyable.
Information on Avanza Grupo on-board features and services
free:
Air-conditioning

Compartments for hand-luggage

Luggage transportation

Specific seat selection
extra charges: